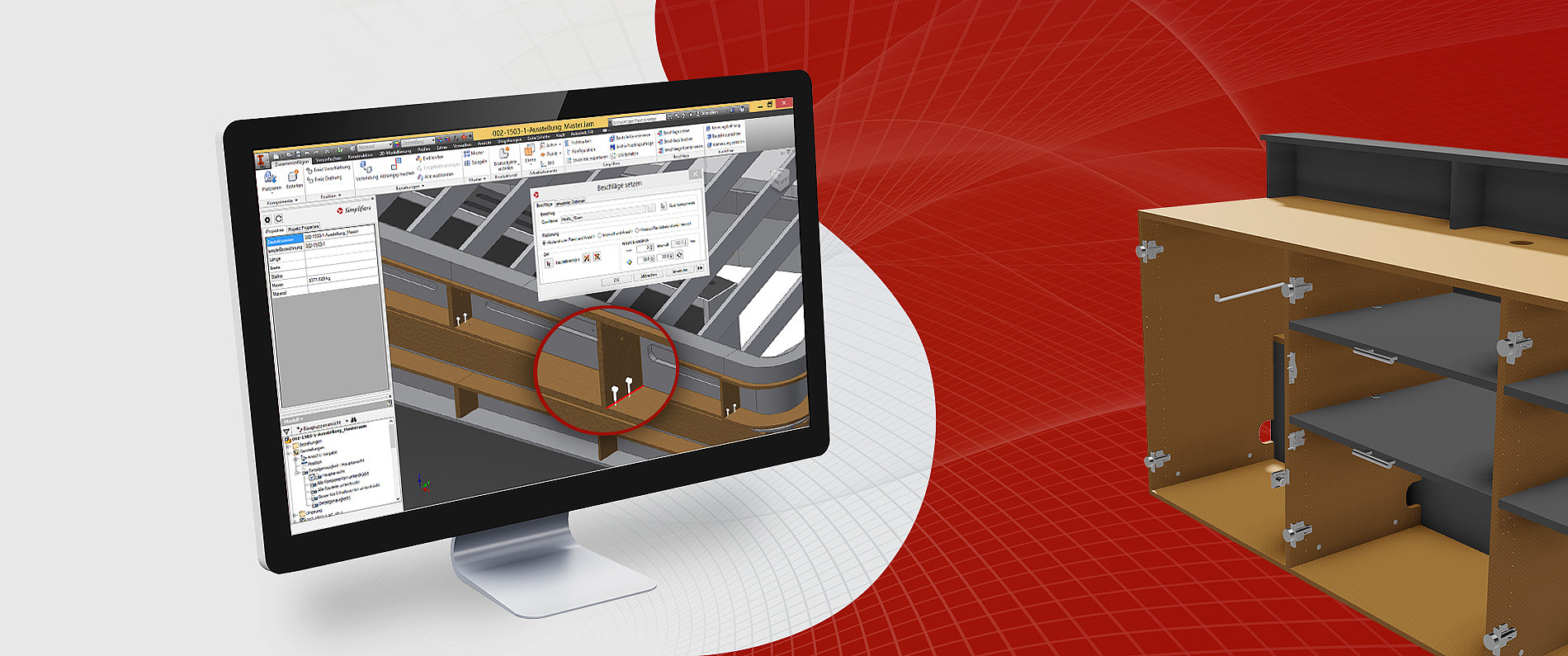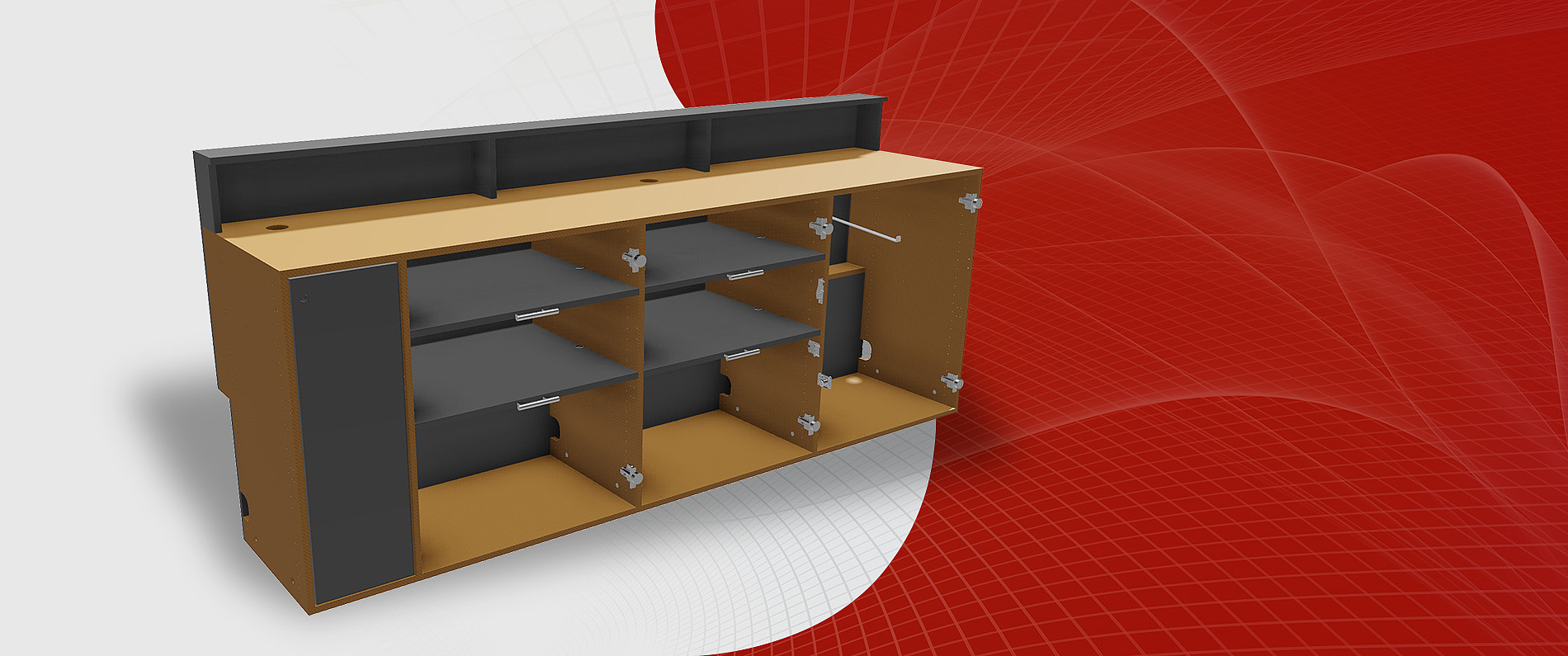 Simple-Fitting – Fittings Generator for Autodesk Inventor
---
The fittings generator Simple-Fitting allows you to easily and quickly place any kind of fitting, standard part, parts or assemblies from your database in an assembly. It is possible to fix placed fittings or parts, or assign dependencies to them. All required holes or grooves in the relevant parts are automatically included which considerably speeds up the arrangement of fittings compared to the standard tools offered by Autodesk Inventor.
In order to place fittings or parts you only need to choose a single reference edge on the object. The software allows you to choose from different distance options, for example alignment according to distance interval between fittings/parts or alignment according to quantity. Simple-Fitting automatically determines all specific parameters allowing for a multiple arrangement for every application. Naturally, it is possible to choose fittings/parts from your Inventor database.
---
Simple-Fitting includes the following functions:
Single and multiple placement of fittings
Only single reference edge needed for placement
Automatic integration of required holes or grooves
Individual options for distances between fittings/parts
Possibility to select fittings/parts from your Inventor database
---
---
Other Simplifiers Products:
Simple-Draw allows you to automatically create production drawings including the most relevant views, the dimensions and a fully completed text block based on your iProperties. As a result, you don't have to go through tedious individual processing steps.
---